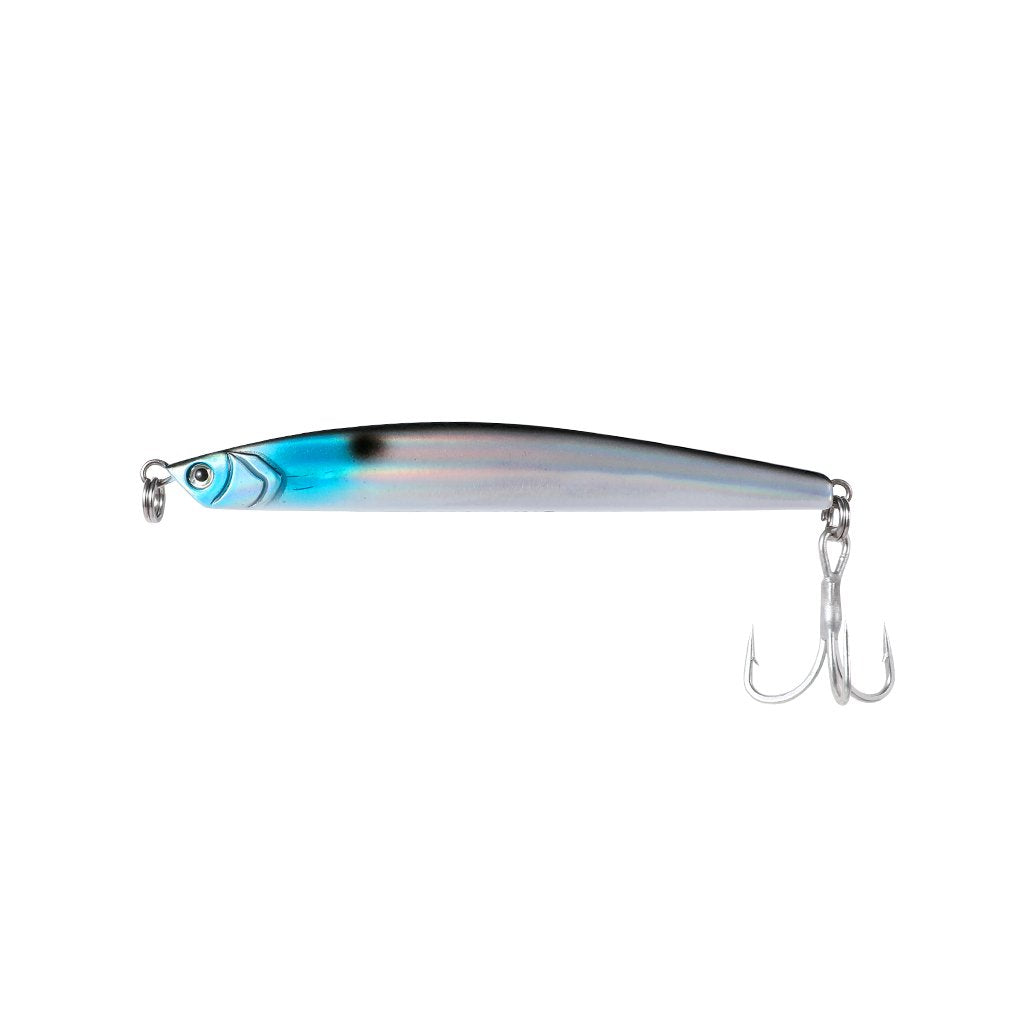 FishLab - Flanker Speed Jig
The Flanker Speed Jig Stick Bait is a slim bodied, mid-sized stick bait designed for high speed retrieve when fishing for big game. With top-notch components, these baits are made to take abuse.
The FishLab Flanker Speed Jig Stick Bait comes pre-rigged with Owner hooks for the ultimate in durability and strength.  The thru wired body design keeps your bait in one piece and features a solid core construction to keep it durable and silent.  The Flanker comes pre-rigged with a split ring on the nose for ease in use.  The slim bodied, dart style design allows for long casting when chasing tuna, dorado, striped bass, bluefish, calico bass and yellowtail.
The Flanker Pencil Stick Bait will be available in Natural, Sprat, Clear Pearl, Funa, Frostie, Flash and Blue Dot and will come in 3 1/3" – 3/4oz and 4 ½" – 1oz sizes.
PRODUCT FEATURES:
The Flanker Stick Bait is a slim bodied, mid-sized stick bait designed for high speed retrieve when fishing for big game
Designed for high speed presentations
Silent running fixed weight design.
Solid Thru-wired design for the ultimate durability for large pelagic fish.
Pre-rigged with Owner ST Treble hook and nose split ring
3.3" Pre-rigged with Owner ST size 4 Treble Hooks