68 Shops at 5 Way, Plymouth, MA, 02360 - (844) 744-3474
Plymouth
Our Store
We're proud to be servicing the Boston, South Shore, and Cape Cod Fisheries. We strive to provide our customers with the best fishing tackle shopping experience in Massachusetts!
Stop by and meet the team!
The Move
By mid-January 2020, we had the lease to our new home signed, and we worked feverishly to open the new 4100sq/ft space for a March 15th opening.
The Original Store - V2
In 2019 we restructured our management, and adapted to meet the needs of the COVID supply chain. We hit the ground running, and grinded through a very busy season!
The original plymouth location
Incorperated in 2016, we opened our original location in Plymouth, Massachusetts.
239 Dyke Road, Marshfield, MA, 02050 - (844) 743-3474
Green Harbor
FISH - Green Harbor
The Green Harbor store is alive and well!
Stop by if you're in the area.
Finally Open
After COVID related delays, we raced to open our new doors in Green Harbor for the beginning of the Spring Season.
This photo was taken taken only a few weeks before the opening.
Safe Harbor Marina Expansion
In early 2021 we were blessed with the support of Safe Harbor Marinas, who generously transitioned our existing lease into a brand new facility on the same property.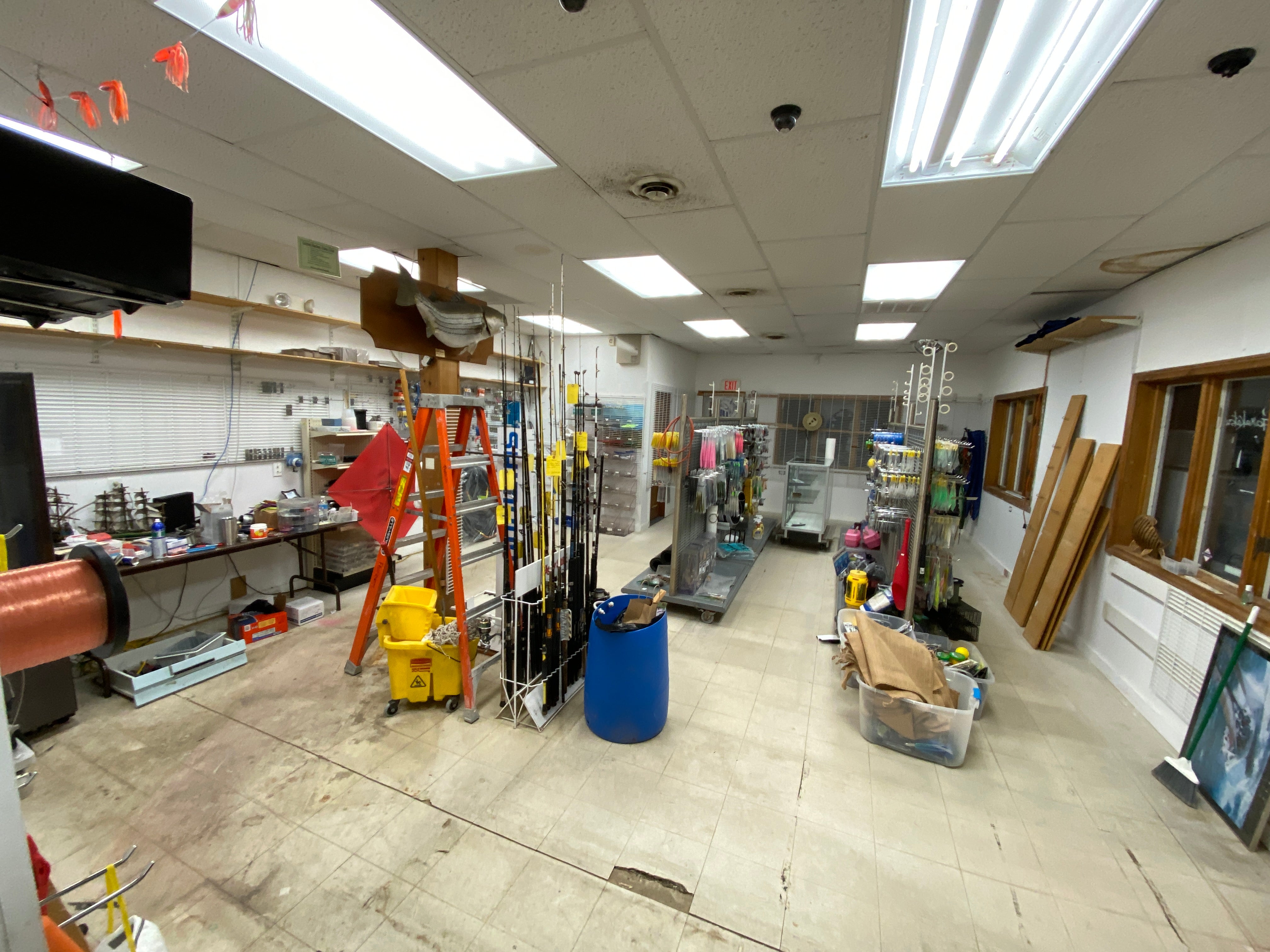 Second Location
We purchased the beloved Green Harbor Bait & Tackle Shop in Marshfield, Massachusetts.
We put our heads down and set some new goals!
Drop Us A Line
Whether it's a quesiton, comment, or concern, reach out!
Our staff is ready to help you navigate the complexity of the modern fishing market!